Digital Pioneers
We fearlessly pioneer digital transformation, propelling businesses towards unprecedented success with our innovative solutions and unwavering commitment to excellence.
At GreakTech, we are dedicated to challenging the status quo and transforming industries. Through our relentless pursuit of innovation, unwavering commitment to excellence, and collaborative approach, we empower our clients to unleash their full potential and navigate the complexities of the digital era. With a diverse team of visionary thinkers, we fearlessly embrace the future, shaping it with bold ideas and cutting-edge solutions that propel businesses towards unprecedented success. Together, let us redefine what us possible and create a world where boundaries are shattered, opportunities are seized, and remarkable achievements become the new norm.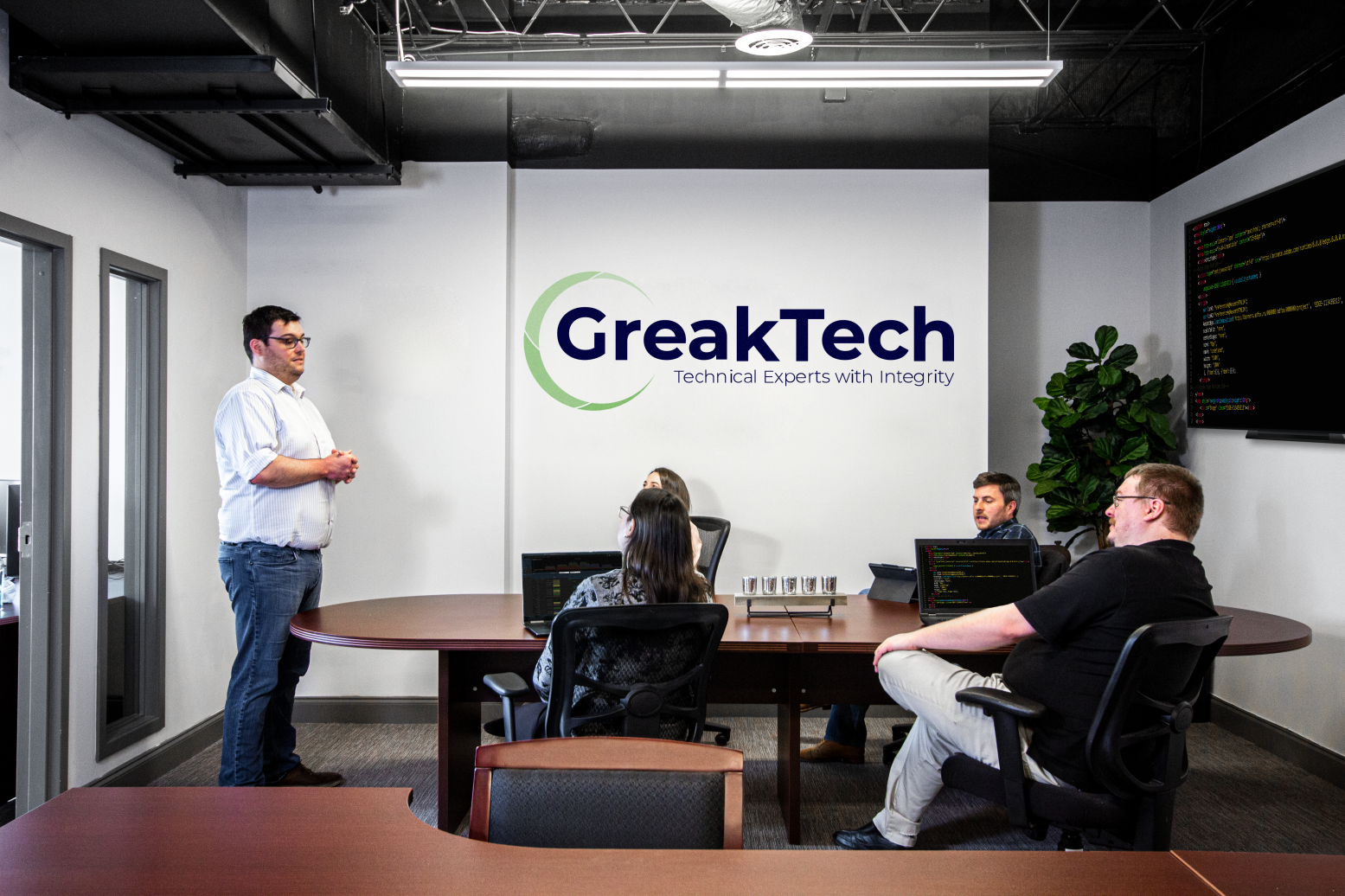 How and why it started
Back in 2017, two friends decided to come together and provide a software development process that focuses on the customer as well as providing a fantastic service. Our two founders have been interested in computers and how they work since they were young and bring that passion and drive to everything we do here at GreakTech. GreakTech is dedicated to being at the forefront of technology while focusing on the classical roots of computer science. Not only programming, but the whole process of development from start to finish. We want to provide you with the best experience as we guide you through the process of designing, developing, testing, and providing a fully functional, smooth application to help your business succeed in whatever way you need. We aim to be different from our competitors by being transparent about the process, communicative about what is going on with your software, and provide you, the customer, the best experience.
Our values

Honesty
We prioritize transparency and specialize in rebuilding trust with clients who have had negative experiences with other technical professionals.

Quality
We are committed to delivering quality and provide a larger warranty period than our competitors. Our expertise shines through in every deliverable.
Communication
We value client involvement in the development and technical process. We provide demos, gather feedback, and conduct quality assurance to ensure a competent vehicle for delivery.
Ready to transform and digitally elevate your brand?
Reach out to us and let us help you do what you do best, by doing what we do best.